EXCEPTIONAL
DESIGN
PERFORMANCE
Threadripper PRO is the result of AMD adapting their server-class EPYC processor line to more workstation-oriented applications. It offers very high core counts, but with faster turbo boost speeds than the EPYC family – while also supporting many more PCI-Express lanes and memory channels than AMD's mainstream Ryzen models. The latest Threadripper PRO 5000 WX generation also increases per-core performance even further, thanks to its use of the newer Zen 3 core architecture.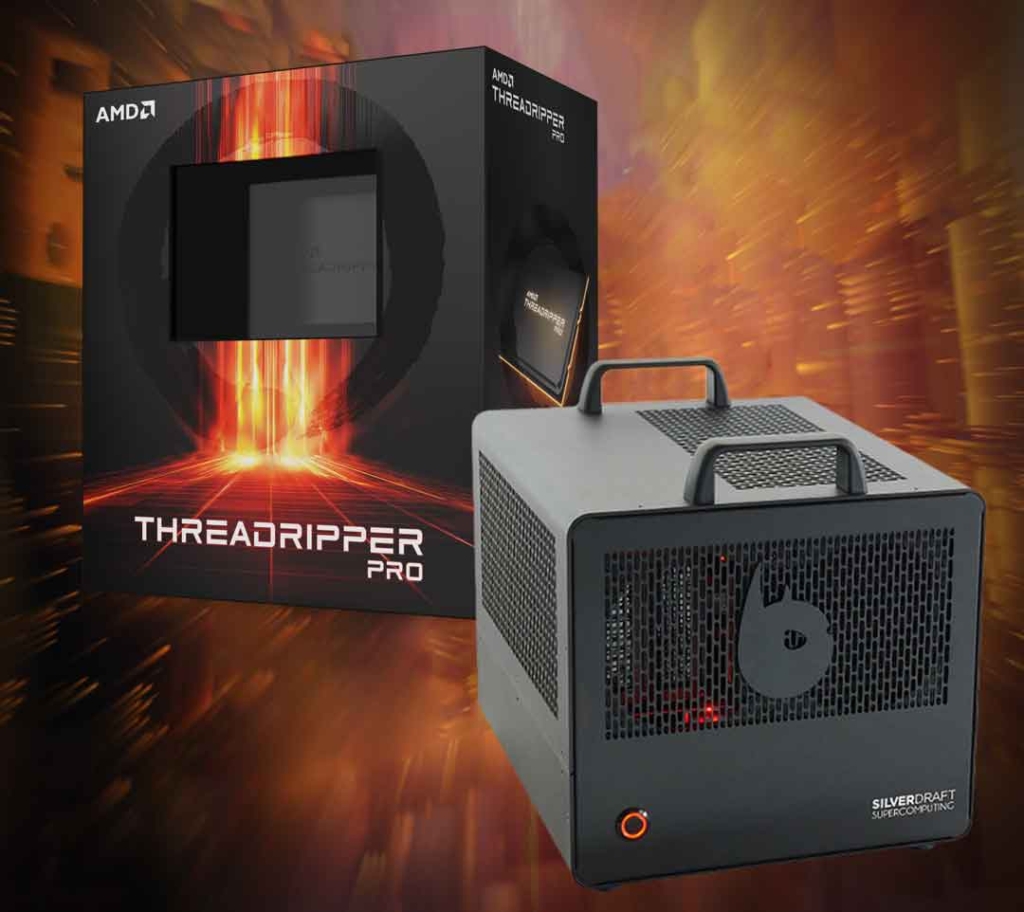 Silverdraft DEMONs feature world class compute like the industry leading AMD Threadripper Pros for their outstanding core counts.
The PRO models are more capable in almost every way, though, and faster as well with this new generation. That mix of features requires a powerful chipset and complex motherboard, and comes with a high price tag as well – but for those needing a combination of massive core counts, memory capacity & bandwidth, and PCIe connectivity the Threadripper PRO platform is hard to beat.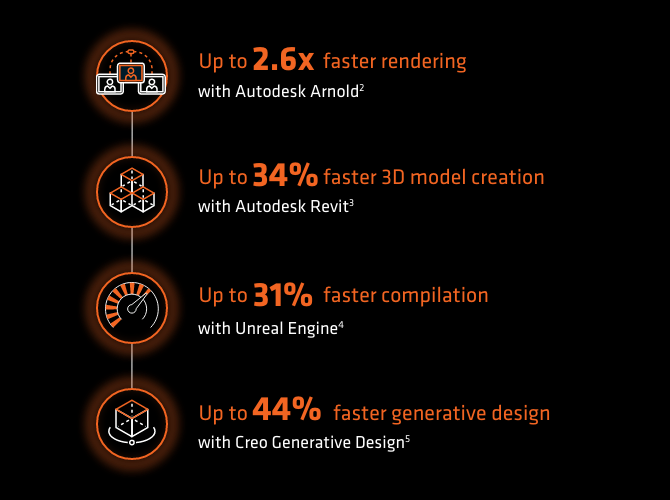 AMD Ryzen™ Threadripper™ PRO 5000 WX-Series processors built on battle-tested performance and capability to enable artists, architects, and engineers with the ability to get more done in less time.
Imagine What You Can Do!
Major Features of AMD Threadripper PRO 5000 WX-Series:
– 16 to 64 core processors (a 12 core model exists too, but is limited to OEMs)
– 8 memory channels of DDR4 at up to 3200MHz
– Support for multiple memory types (ECC and non-ECC, DIMMs and RDIMMS)
– 128 PCI-Express Gen 4.0 lanes
– IPMI support for remote management
Ready to level up your workflow performance? Contact us today to find out how we can find the perfect system solution for your needs.