Perform naturally in any reality
Introducing Varjo XR-3 and VR-3 – the industry's highest resolution mixed and virtual reality devices.
VARJO XR-3
VR-3 and XR-3 feature the world's fastest and most accurate eye tracking at up to 200 Hz, giving users optimized visual fidelity through foveated rendering and enabling analysis of even the smallest eye movements.
Full Frame Bionic Display with human-eye resolution
Focus area (27° x 27°) at 70 PPD uOLED, 1920 x 1920 px per eye
Peripheral area at over 30 PPD LCD, 2880 x 2720 px per eye
Colors: 99% sRGB, 93% DCI-P3
Ultraleap Gemini (v5)
3-point precision fit headband Replaceable, easy-to-clean polyurethane face cushions
Two headset adapters in-box Two USB-C cables (5 m) in-box PC Connections: 2 x DisplayPort and 2 x USB-A 3.0+
SteamVR™ 2.0 tracking system SteamVR™ 2.0 tracking system Varjo inside-out tracking utilizing RGB video pass-through cameras
200 Hz with sub-degree accuracy; 1-dot calibration for foveated rendering
3.5mm audio jack with microphone support
Ultra-low latency, dual 12-megapixel video pass-through at 90 Hz
LiDAR + RGB fusion, 40 cm–5 m operating range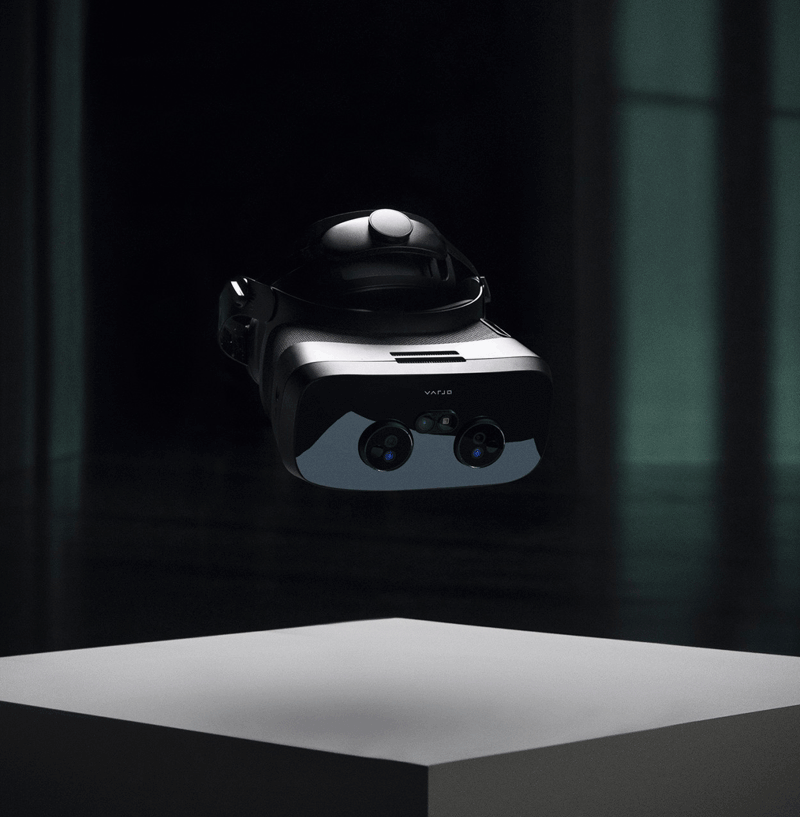 VARJO VR-3
Our professional headsets will transform the way you train, create and learn to make high performance a natural part of any immersive workflow.
Full Frame Bionic Display with human-eye resolution
Focus area (27° x 27°) at 70 PPD uOLED, 1920 x 1920 px per eye
Peripheral area at over 30 PPD LCD, 2880 x 2720 px per eye
Colors: 99% sRGB, 93% DCI-P3
Ultraleap Gemini (v5)
3-point precision fit headband Replaceable, easy-to-clean polyurethane face cushions
Two headset adapters in-box Two USB-C cables (5 m) in-box PC Connections: 2 x DisplayPort and 2 x USB-A 3.0+
SteamVR™ 2.0 tracking system
200 Hz with sub-degree accuracy; 1-dot calibration for foveated rendering
3.5mm audio jack with microphone support